The news is spreading across the Internet (or at least sites like
Dread Central
and
FearNet
) like wildfire: A direct sequel to the Texas oddity
The Killer Shrews
is in the works, featuring original star James Best.
In
The Return of the Killer Shrews
, Best will reprise his role as Captain Thorne Sherman, still haunted by the horrors he witnessed in the original film (which, if you haven't seen it, involved the creation of giant, poisonous shrews). He's unwittingly drawn back to the shrew island when he agrees to carry the cast and crew of a reality TV show to the location, along with his first mate Rook (fellow
Dukes of Hazzard
alum Rick Hurst).
Another former Hazzard County resident, John Schneider, will appear as an animal expert, and according to the poster the cast will also include country singer Mel Tillis. Steve Latshaw (
Jack-O
,
Vampire Trailer Park
) has signed on to direct.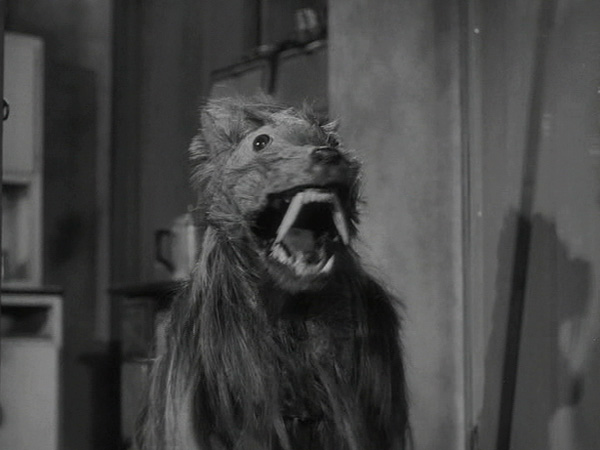 Needless to say, I'm stunned by this announcement. I was so excited when I saw the news that I started a thread over at the
Classic Horror Film Board
, where director Latshaw quickly turned up offering to answer questions.
The film already has a
Facebook
page, and Latshaw says an official Web site should be up by the end of the week.
I'm a huge fan of the original, which was filmed in the Dallas area and released on a double bill with
The Giant Gila Monster
. Both films were originally produced and distributed by Gordon McClendon, a Dallas broadcasting legend who had hoped to launch his own movie studio under the McClendon Radio Pictures banner.
McClendon shot both of his horror films back to back in early 1959, and premiered in Dallas that June. He followed those two films with
My Dog Buddy
, a kiddie flick written and directed by
Shrews
director Ray Kellogg.
McClendon (who appears in the film as Dr. Rathford Baines) built a studio complex near Denton, Texas, to support his filmmaking enterprise, but he abandoned production after making just three films in 1959. McClendon did, however, obtain a contract with United Artists to produce promotional campaigns for the studio's films, and the McClendon family later owned nearly 100 movie theaters. In addition to owning radio stations all over the country, he also ran unsuccessfully for the senate and for governor in Texas, wrote several books, was a shareholder in Columbia Pictures, and has been accused in the past of having a role in the Kennedy assassination.
Filming on the sequel is expected to begin in Los Angeles early this year. For those of you wondering if there really ARE such things as killer shrews, the answer is "Yes!" -- sort of. Short-tailed shrews, it turns out, are among the only poisonous mammals on the planet. The shrews use the venom to immobilize their prey (typically worms, snails, mice and small birds). The literature is silent on the extended trailer's assertion that "shrews like these have been known to attack a pack of wolves and devour them without a trace."